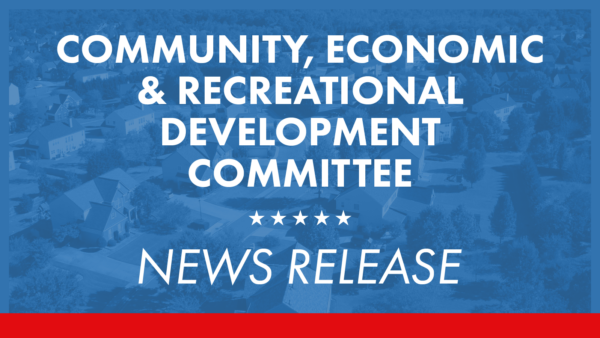 HARRISBURG – Chaired by Senator John Yudichak (I-14), the Senate Community, Economic & Recreational Development Committee took action on a pair of bills today that would establish a guaranteed loan program for veteran-owned businesses, and update an existing property-assessed clean energy program to include a number of new provisions.
Yudichak introduced both legislative measures.
Loan guarantees of up to $250,000 would be authorized out of a $5 million allotment designated for the new veteran-owned business endeavor, as part of Senate Bill 830.
"There are more than 700,000 veterans residing in Pennsylvania, and this legislation represents an opportunity for the General Assembly to thank those American heroes for their service," said Yudichak. "I can think of no better way to honor our veterans than by helping them launch a prosperous and productive civilian life."
Eligibility requirements for the statewide Property-Assessed Clean Energy Program (C-PACE) would be updated as part of Senate Bill 635. Originally enacted in 2018, C-PACE enables property owners to take advantage of private capital and long-term financing to implement energy efficiency, water conservation and clean energy for agricultural, commercial and industrial properties. New program enhancements would include eligibility for multi-family commercial buildings, indoor air upgrades, and resiliency improvements.
"Nationwide, C-PACE programs have led to over $2 billion in investments, more than 2,500 commercial projects, and 24,000 new jobs," said Yudichak.
The bipartisan pieces of legislation advance to the full Senate for consideration.
MEDIA CONTACTS
Scot Pitzer – spitzer@pasen.gov